Locations and Contact Details
I now usually  conduct consultations and meetings by Skype, WhatsApp, FaceTime etc as convenient. This saves precious time whilst allowing for a more personal feel. I am happy to conduct all meetings in this manner.
To speak to me call 07960635511 or email me to fix an appointment at Alexandra@divorceandfamilymediation.co.uk with your availability.
The registered office address is in Oxford and meetings are regularly held at Willow Lodge. Whilst in London, Alexandra bases herself from the Palace Court Address with a list of the following venues in London used for client meetings (additional charges apply):
SIX CLERKS ROOM
The Law Society
113 Chancery Lane
London WC2A 1PL
NIDDRY LODGE
51 Holland Street
London, W8 7JB
50 SLOANE AVENUE
South Kensington
London, SW3 3DD
VICARAGE HOUSE
58-60 Kensington Church Street
London, W8 4DB
4 CAVENDISH SQUARE
London, W1G 0PG
Registered office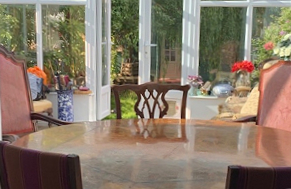 38 Lytton Road
Oxford OX4 3PA